Neck Injury
Added: 2009-09-30 17:28:26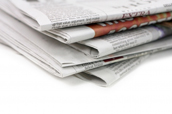 Busy roads and increase of the road accidents are the main reasons for the injuries like whiplash. Neck and shoulder injuries are very painful and we have a civil ad legal right to claim for the compensation in case it has happened to us and we are not to blame for the accident.
The award may rise up to £86,500 if we hurt our neck severely because of the accident. We should claim for this level of the compensation if we suffer from the back and shoulder problems in the consequence. The lowest award for the neck injuries is assessed for £750. It is when we suffer only for few weeks and when the injury is not complicate.
Your neck injury will be assessed as a severe if you also suffer from paraplegia. We should be aware that it may even lead to the quadriparesis and more serious problems. If our ability to move is affected in a serious way we should claim up to £86,500. In case the injury is less severe but still our ability to move is limited our award may be in the level from £32,000 to £38,175.
As long as the fracture injuries are concerned, which may affect the functioning of the spine, are usually awarded in the level of £14,500 to £19,100. Consequences of the fractures may be very serious and may affect not only our physical condition but also the psychical shape leading even to the trauma.
In case of whiplash or wrenching injury, which are assessed as moderate and which are the most common, we may claim for the award of £8,150 to £14,500. Permanent pain, cervical spondylosis and affected ability to move are only examples of the reasons of suffering. In some occasions even the surgery is needed to get rid of the pain.
The compensation when the full recovery is possible ranges from £4,575 to £8,150. There are also compensations for the minor whiplash injuries. They are considered as minor when the full recovery takes place within couple of weeks. The amount which you may claim for is between £750 and £2,550.