Death of three year old boy caused because of wrongful treatment
Added: 2009-09-15 10:39:58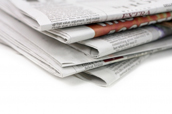 12-year battle for finding out why the little boy had to die lead Pitcher's family to the devastation.
Ryan Pitcher, three years old son of Simon and Diane, died suddenly at Leicester Royal Infirmary. Little Ryan was suffering from epilepsy and he was staying under control of Dr Andrew Holton. Within several years of treatment he was prescribed a cocktail of drugs.
After the tragedy it came out that Dr Holrton had misdiagnosed 618 cases and over 500 children were prescribed wrong doses of medicines. After the initial investigation it came out that 52 children died during the career of Dr Holton but nobody had never before looked for the link for these tragedies with the person of the doctor.
Pitcher's family was not satisfied with the explanation of the death of their son. They started the battle and they followed it against all obstacles and suffering which they had to go through. The investigation of the family's solicitor was finalized with official admission of medical negligence and apologise from University Hospitals of Leicester NHS Trust. This happened only when solicitor proved that the cocktail had indirect influence on the death of Pitcher's son.
The overwhelmed with grief family was given the compensation. Anyway, nothing can bring back their son or reward the loose of bereaved family. The investigation was hold for so long only because Ryan's parents wanted to get answer why the little boy had to die.
Mrs Pitcher said: "We wanted to know the truth. The issue was never about compensation – we just needed to know how he died."
It was a wrench when it came out that the man who they trusted, into whose hands they put sons life, indirectly killed a child and caused the tragedy of the family.
Mrs Pitcher said: "We believe Ryan went through so much additional suffering because he was on so many drugs."We believe if Dr Holton hadn't done this, Ryan would still be with us."
Although, Dr Holton was suspended, he returned to work but with the restriction that he can not work with children. Furthermore, the restriction has already expired.
£3m is the amount of the compensation which was paid for incorrect diagnose and performed wrong treatment for children with epilepsy. by Dr Holton.
Source: www.blogcatalog.com, Compensation and apology for family over young boy's death , 15.09.2009