Loosing a leg on the war - confession of soldier's family
Added: 2009-09-09 08:47:46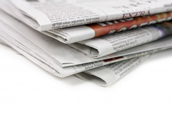 Young solider lost his right leg and part of his right arm in Afghanistan. Thursday, August, 13 was the day, when the suffering of this young soldier has started. It was a wrench not only for him but also for his family. Once they heard about this accident, both: father and step mother, went immediately to England from Australia.
The feeling of helplessness was replaced with the desire of being with wounded son. Showing their love and total support they were all the time on his side from the first moment they reached the hospital in Birmingham. Also army showed very understanding and supportive attitude toward young soldier.
Chris Howard, 21 was on the verge of terminating his 6-months-long mission in Afghanistan when his life has changed for ever. It was unfortunate step while doing the routine search of the building which caused the bad injury. After that, he was immediately flown to the Birmingham's hospital where a team of doctors and nurses is doing of its best to provide young solider with the best care.
Stephen, father of the soldier who lost leg while serving to the army, confessed:
"It is probably the worst thing I've ever been through in my whole life. I honestly don't remember getting here. I don't remember leaving the country, or the 22 hour flight. We just want to be here for him."
Also step-mother of Chris is broken down due to the tragedy which affected her family:
"He had six weeks to go out there. He had just been back to Molesey for leave after staying with some friends and basically he had gone back out there to finish his six month tour. We got a call from the Army a couple of hours after it had happened and we flew straight over to be with him. This will be the hardest thing in the world I've had to deal with."
Chris will be supposed to go through long and painful rehabilitation in in Leatherhead, Headley Court just after leaving the Selly Oaks hospital.
Source: http://www.surreyherald.co.uk, 9.09.2009