Driving over the pothole lead to loose of frontal teeth
Added: 2009-09-08 16:46:31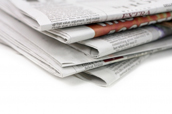 The claim for the compensation from West Sussex County Council may be very difficult to prove. Hoverer, Melvin Bangle, 71 wants to stand up for himself and believes that the council is responsible for his suffering.
As he was not aware of the fact that there is a pothole on the road the impact was even stronger. He was shocked when his lower jaw cut his tongue and lips but the real traumatic was when he realised that he lost his front teeth as well.
Now, Mr Bangle has difficulties not only in eating but also in talking. He is ashamed to have a normal conversation so he become very shy person after the bad accident. Total cost of the treatment and car's repair raised up to £2295.
The council does not want to shoulder the responsibility saying that they were not informed about the pathole. In fact the council took care of the road condition just after referring the accident.
To add more, Mr Bangle as an old pensioner due to the cash low have big difficulties in paying all bills for the repair of his car and for visiting his dentist.
"I want compensation but it's not about the money, I want them to admit responsibility. I don't want anyone else to suffer the same fate." - says Mr Bangle
After his official statement, the victim received the letter from the West Sussex County Council issued him a letter that said: "I regret that any damage should have been caused to your vehicle. However from the information provided to me I am of the view that this did not involve negligence of the part of the County Council. Therefore unfortunately I am unable to offer proposals for the settlement of your claim.
The council refused any further comment as far as this case is concerned.
Source: http://www.surreyherald.co.uk , 7.09.2009