£50,000 in compensation for lifeguard who after workaccident was forced to retire
Added: 2009-09-07 10:47:43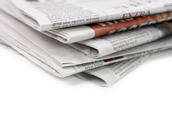 Lack of respect to the health of personnel and customers is very common negligence. This kind of negligence lead to the bad work accident. The suffering of the sports centre supervisor from Rochdale was awarded with £50,000. Although a man was referring to the council that the steps on the swimming pool are not safe and they need to be repair, nothing has been done to take care of people's safety. In the response, the sport centre was informed that fixing the stairs was not the priority at the moment.
The supervisor was in his sixteens when he slipped at his work place. As the consequence he spent over 4 months. After coming back to his work he had to use a lot of painkillers in order to be able to take active pat in the training which he was giving to life guards. Finally, he was forced to give up his dream job. He was retired after 20 years career. What is more, he has lost not only his job but also ability to be independent. Right now he needs the assistance of his wife and have to endure epidural injections.
Heather Wakefield, UNISON's Head of Local Government, said:
"Mr Barber has not just lost a job he loved, he has also lost his independence. The council has lost a dedicated member of staff because they failed to listen to his warnings over health and safety. Back injuries are preventable and yet they are one of the most common forms of injury amongst workers and millions of pounds are awarded in compensation each year. It would make sense for employers to listen to staff and put training in place to prevent these type of injuries."
Mr Barber said:
"We all think, 'it'll never happen to me', but the future you have mapped out can change overnight. The worst thing about the injury has been going from being hugely active to unable to do the gardening, or drive, or travel easily – it's that loss of independence. Taking up the case was never about the money, it was about fighting for my integrity. And I didn't want to see anybody else have to go through what I have. I am over the moon that UNISON helped me win justice."
Source: http://www.unison.org.uk