Work Accident Claims - Part 1
Added: 2009-07-02 19:01:17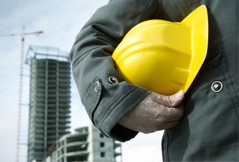 If you are injured in an accident at work in England, what should you do?
The first and most obvious thing to do is to tell someone that you are injured. This may not necessary if you are surrounded by work colleagues and your injuries are serious, but in some cases where a worker suffers an injury that is not obvious to his workmates, such as a back strain, we have seen many cases of workers going home without telling anyone they were hurt, especially if the accident happened towards the end of the shift.
If no one knows that you were injured then it is going to be very difficult to make a claim for compensation later on. If you tell your supervisor the next day your employer may be sceptical about what happened and a chance to investigate the accident may be lost. It is vital that you tell your supervisor.
Medical attention is very important. Many people seem reluctant to go to the doctor or hospital but it is important to get medical attention. If you do not speak English very well you should ask your employer to send someone with you who can act as an interpreter. If you do not get medical attention then there is no opportunity for a doctor to examine you soon after the accident and to make a note of your injuries. If you later make a claim it will be difficult to prove that you were injured. There are some medical problems that can be caused by an accident or might occur anyway, such as back problems and hernias. If you have an accident at work which causes these problems you might find it difficult to show that it happened at work.
Your employer should carry out an investigation into the accident whether you are claiming compensation or not. With most accidents the employer should make a written report of the accident to the Health and Safety Executive (HSE). The HSE is a government body responsible for investigation of accidents. They have powers to investigate accidents. They can prosecute companies for the most serious cases. They do not have the resources to investigate all accidents but because the employer has to report the accident to the HSE in most cases it is possible to see what the company said about the accident in that document. In cases where there was an investigation the HSE report can be obtained.